Forged Carbon fiber Paddle Shifters
incl. 19% VAT (55.72 €), exluding
shipping
.
Why would you want to settle for something basic, when you can upgrade, and stylize your driver's seat? A set of paddle shifters are the perfect way to enhance your driving experience with quick, easy to reach shifters that enhances every gear change. If you're looking for the best of the best for your new paddle shifters, look no further than our Forged Carbon Fiber Paddle Shifters. Designed to be sleek, durable, functional, and give off a luxury-type feeling, these paddle shifters are the perfect upgrade from your OEM shifters that you'll find installed in your BMW.
These paddle shifters are crafted with the new generation of carbon fiber materials, forged carbon fiber. Different from conventional carbon fiber, forged carbon fiber is stronger, more durable, and can be molded and formed into nearly any shape desired.
What you'll get:
– 2 x Paddle shifters (Left and Right)
– Made out of Forged Carbon fiber
– Available +/- colors: Red, White and Blue
We accept the following payment types: VISA, Mastercard, American Express, PayPal, SOFORT and many more.
Free shipping in Germany or
if ordering 3 or more products.
Free to return within 30 days.
We provide free install service for you in the vicinity of Munich, Germany.

E Series: 3er E92 LCI Coupé | E93 LCI Cabrio

F/G Series:
1er F20 5-Doors | F20 LCI 5-Doors | F21 3-Doors | F21 LCI 3-Doors
2er F22 Coupé | F23 Cabrio | F45 Active Tourer Active Tourer | F46 Gran Tourer Gran Tourer | F87 M2 | F87 M2 Competition
3er F30 Limousine | F30 LCI Limousine | F31 Touring | F31 LCI Touring | F34 GT Gran Turismo | F34 GT LCI Gran Turismo | G20 Limousine | F80 M3
4er F32 Coupé | F33 Cabrio | F36 Gran Coupé | F82 M4 | F83 M4
5er F07 LCI Gran Turismo | F10 Limousine (2013.07-) | F10 LCI Limousine | F11 Touring (2013.07-) | F11 LCI Touring | F18 Limousine (2013.07-) | F18 LCI Limousine | F90 M5 | F90 M5 Competition | G30 Limousine | G31 Touring
6er F06 Gran Coupe (2013.07-) | F06 LCI Gran Coupe | F12 Cabrio (2013.07-) | F12 LCI Cabrio | F13 Coupe (2013.07-) | F13 LCI Coupe
7er G11 | G12
8er G14 | G15
i8
X1 F48
X2 F39
X3 F25 | G01
X4 F26 | G02
X5 F15 | F85 X5M | G05
X6 F16 | F86 X6M

Spice up the interior of your vehicle by upgrading your OEM paddle shifters
Our paddle shifters will work with all the F series BMW, including M and non-M versions
Complete the look of your interior and take your interior to the next level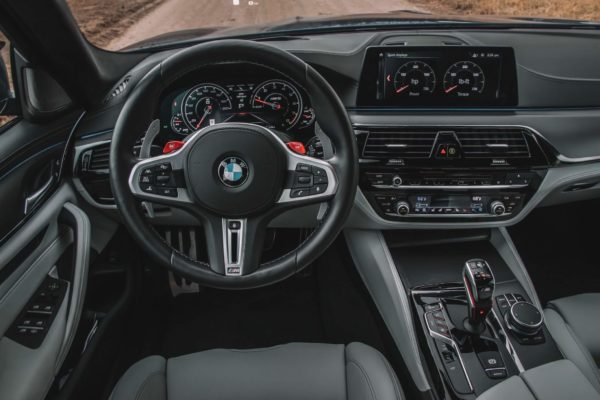 Additional information
| | |
| --- | --- |
| Color | Blue, Red, White |
| Installation time | 5-10 Minutes |
| Material | Forged Carbon Fiber |
Only logged in customers who have purchased this product may leave a review.