Paddle shifters for your premium vehicle
Our paddle shifters support a variety of BMW models
Spice up the interior of your vehicle by upgrading your OEM paddle shifters
Our paddle shifters will work with all the F series BMW, including M and non-M versions
Complete the look of your interior and take it to the next level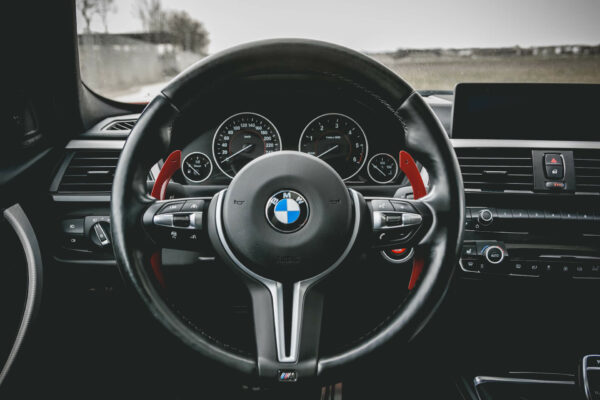 We love Carbon Fiber and so will you
Enhance the interior of your vehicle with a set of Carbon or Forged Carbon paddle shifters
Enhance the interior of your vehicle with a set of Carbon or Forged Carbon paddle shifters
We accept the following payment options:
VISA, Mastercard, American Express, PayPal, Bancontact, SOFORT, Giropay and iDeal.
Free shipping in Germany and Austria.
Free to return within 30 days, no questions asked.
We provide free install service for you in the vicinity of Munich, Germany. For more info, get in touch.