Back in June 2020, we have decided it was time to step up the "game" and create our second carbon fiber paddle shifter products after having so many satisfied customers.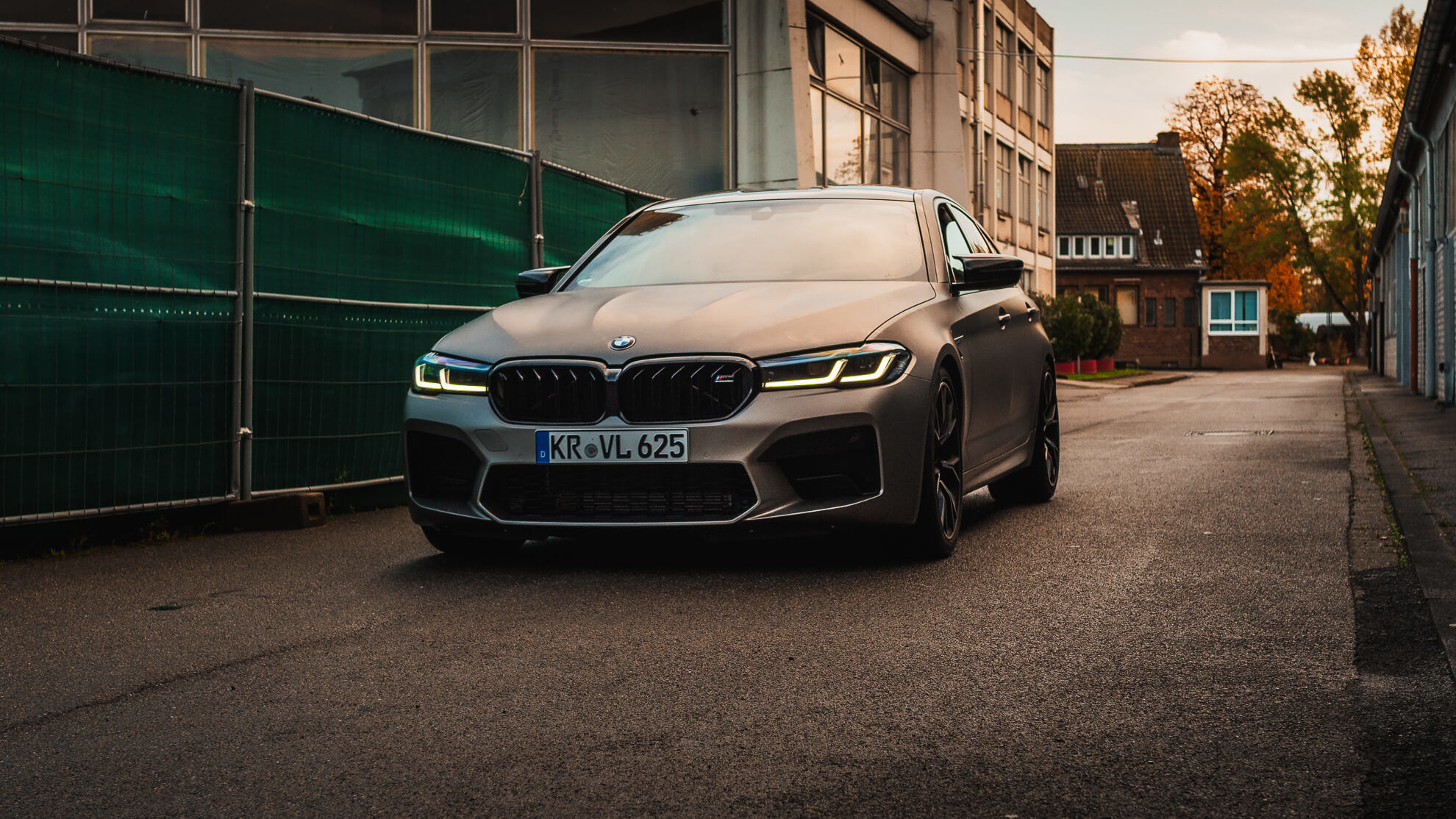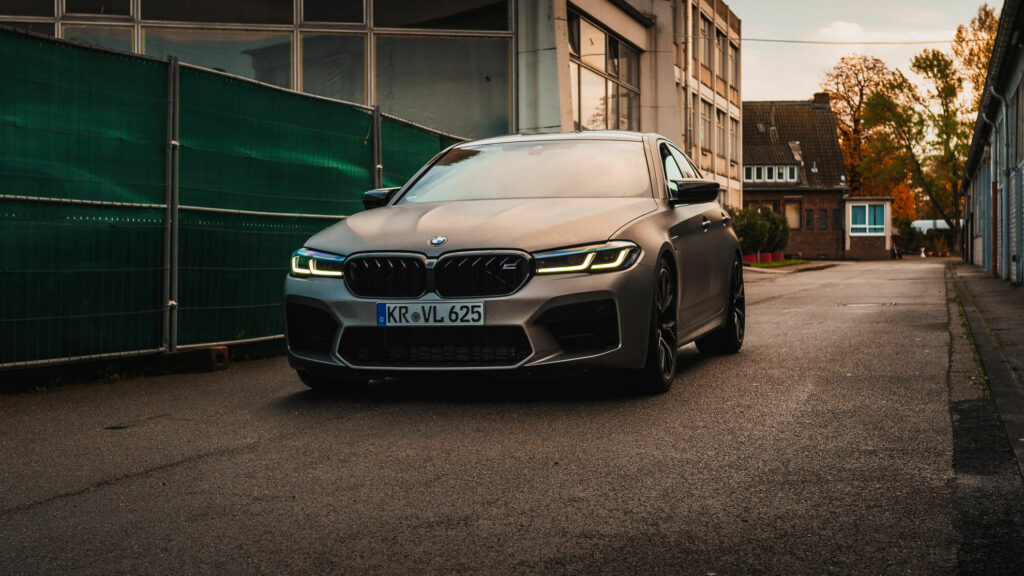 Our previous carbon fiber shifters were designed for the F series BMWs in the first place, but fit very nicely to the new BMW steering wheels, introduced first in the F90 M5 then made its way to other vehicles like the G20 3 Series.
So we sat down at the drawing board and started sketching, we knew we didn't want to make an entirely new design, we wanted to keep that "PaddleShifterz" shape. After many sketches, trials and 3d printed prototypes we have come out with a version that looked amazing and worked perfectly with this beefier steering wheel.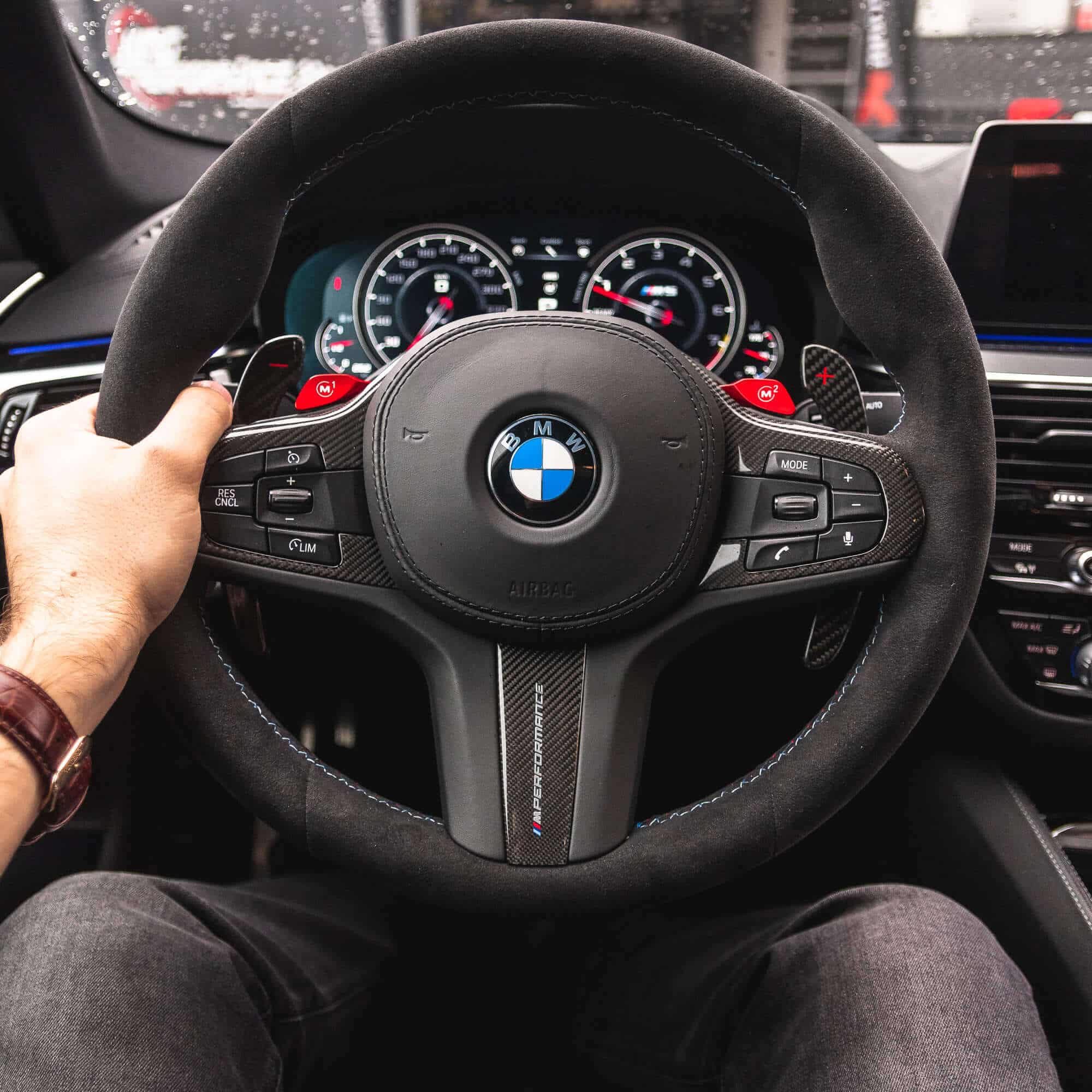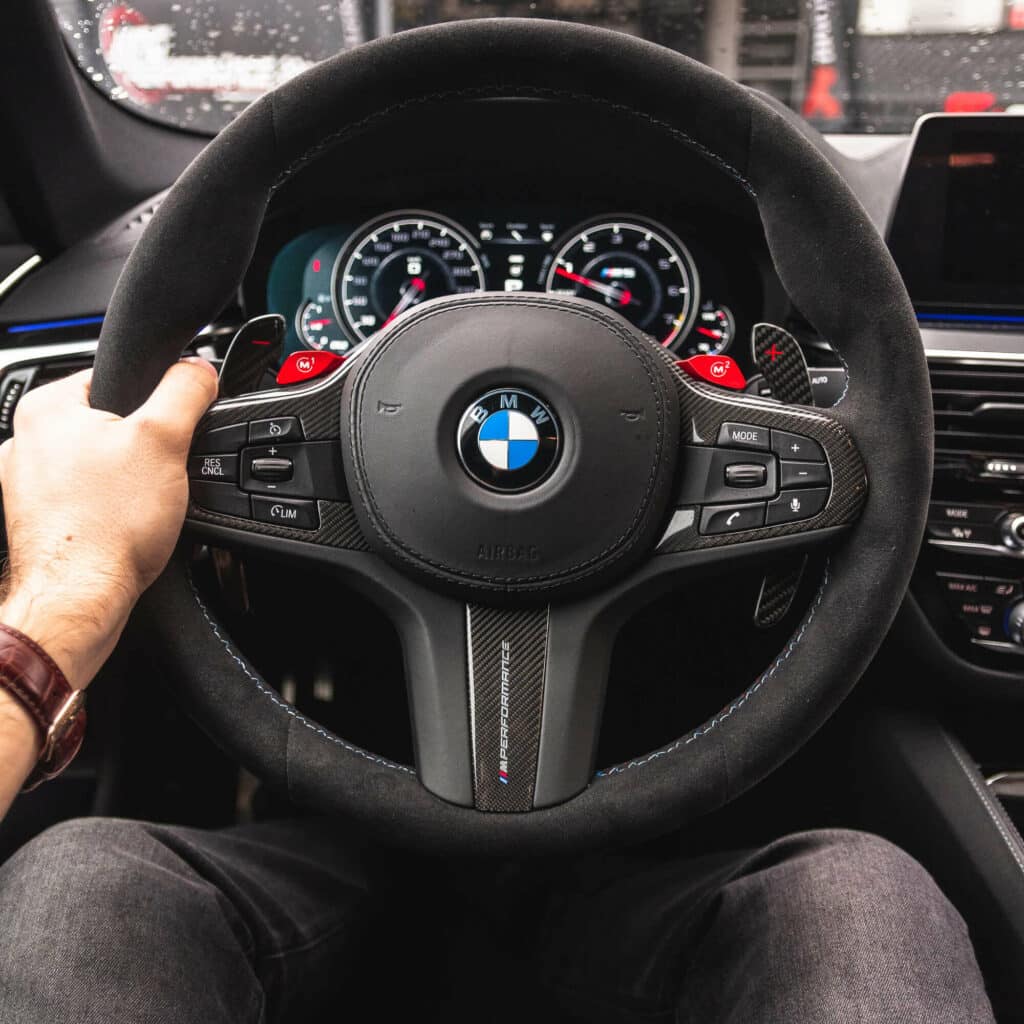 As we usually do, we have first launched this new shape in aluminium, with 2 finishes: gloss red and matte black. We had a lot of orders with our previous gloss red aluminium shifters, so that was an obvious choice to choose this color as our launch color, and a more subtle black variant.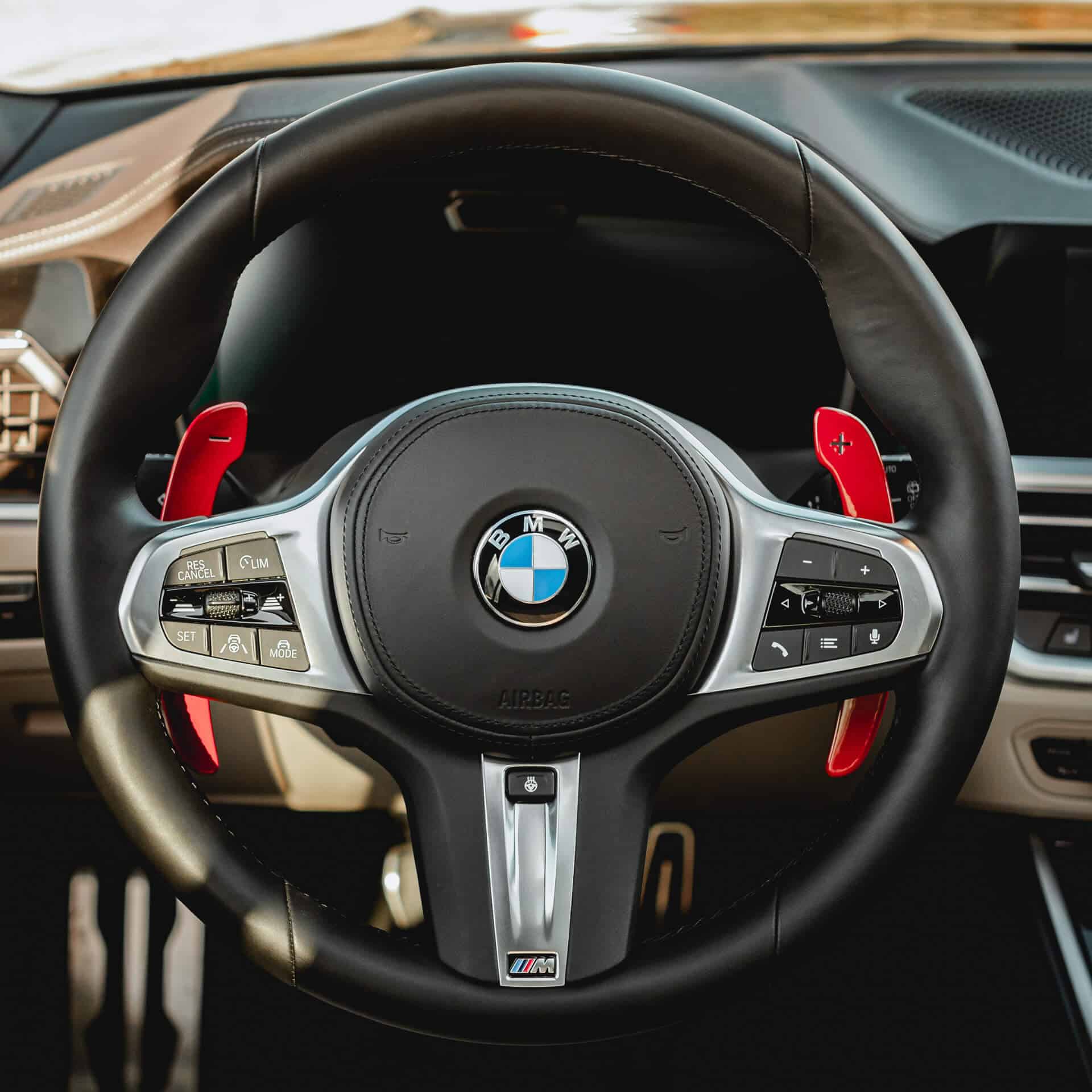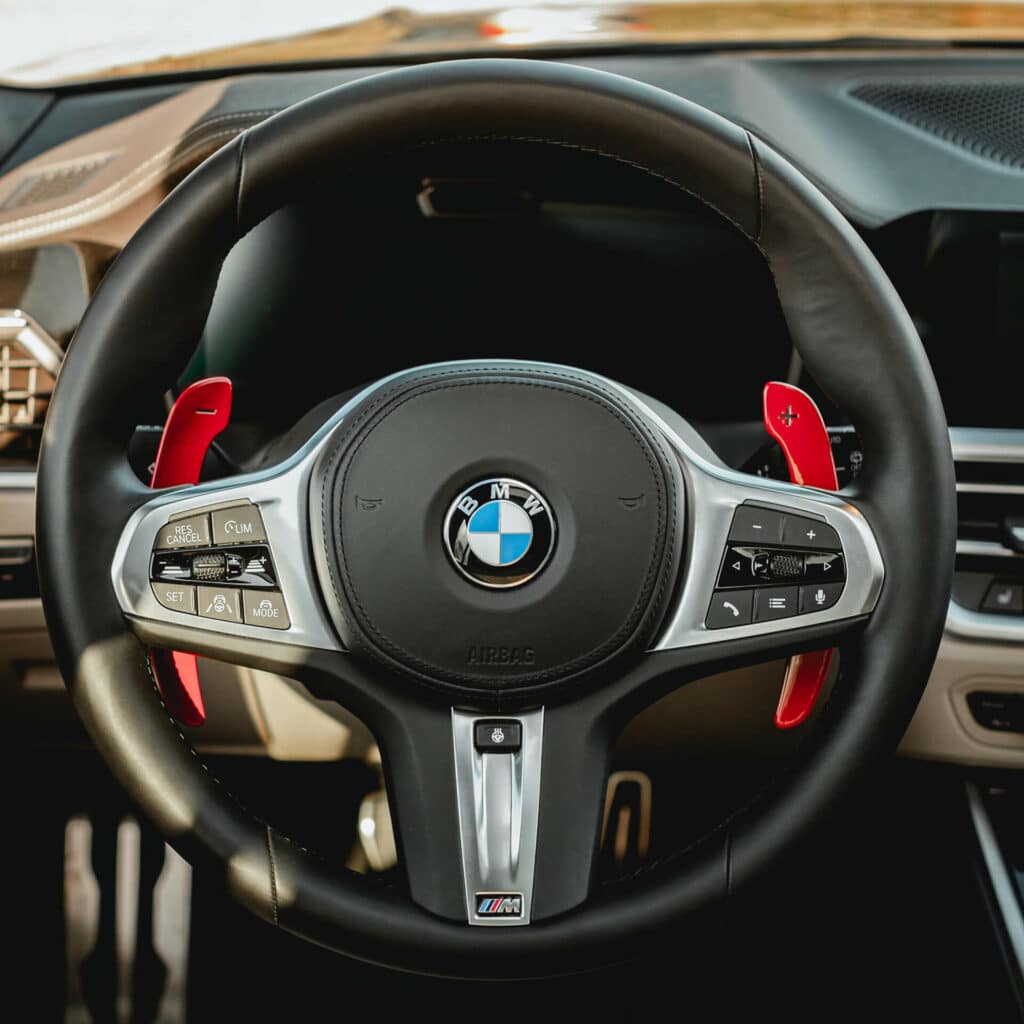 After they have been released we focused our attention back onto the carbon shifters.
The design was finalized, and we could start designing the aluminium molds needed to produce these shifters, the right way. We have chosen this technique because this gives us the best quality products and we can easily produce hundreds of shifters without ever worrying about quality issues rising.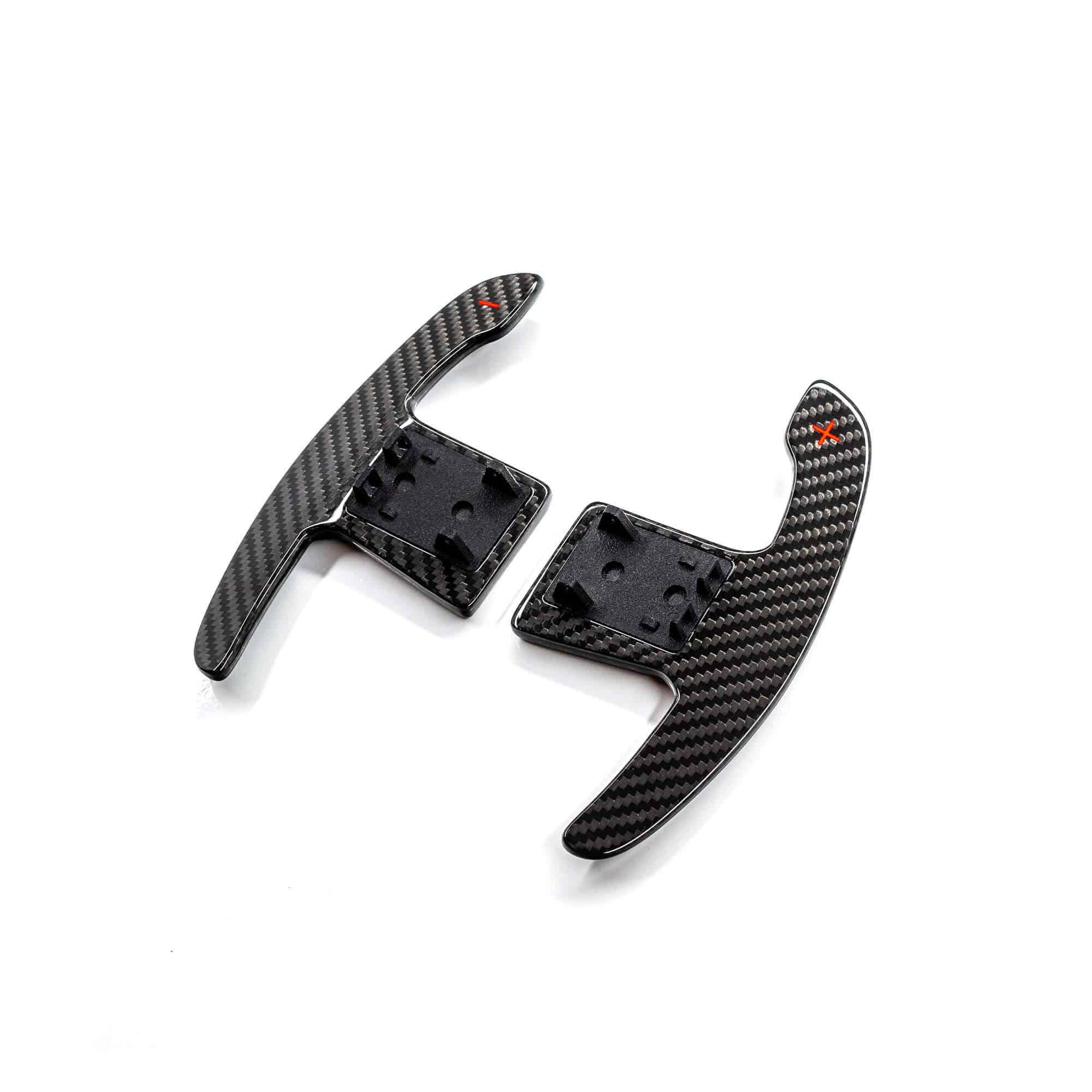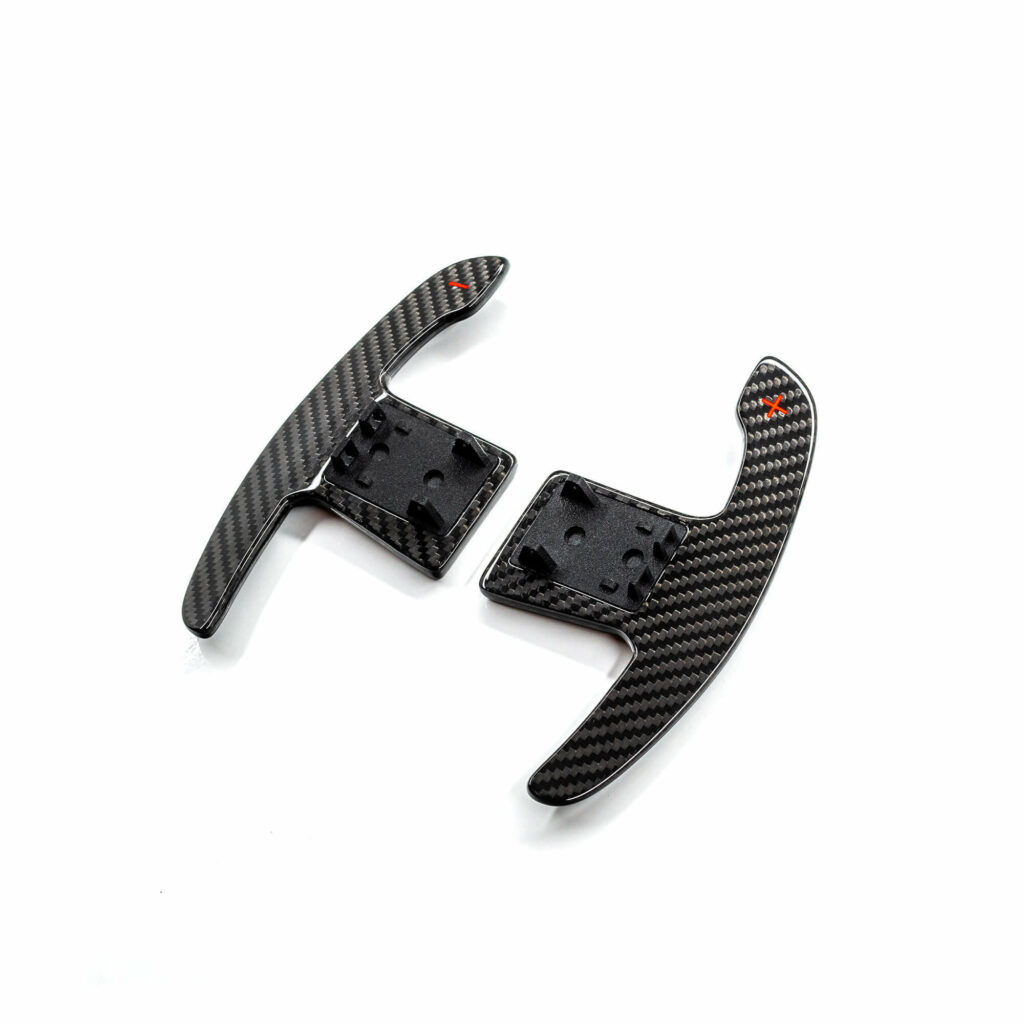 This technique gives us the highest quality product possible, and the best thing is they are 100% made out of carbon fiber (except the piece that connects to the electronic part), since we believe your BMW deserves only the best materials, no glues or extra screws needed to install our shifters, in fact you can check out our install videos here.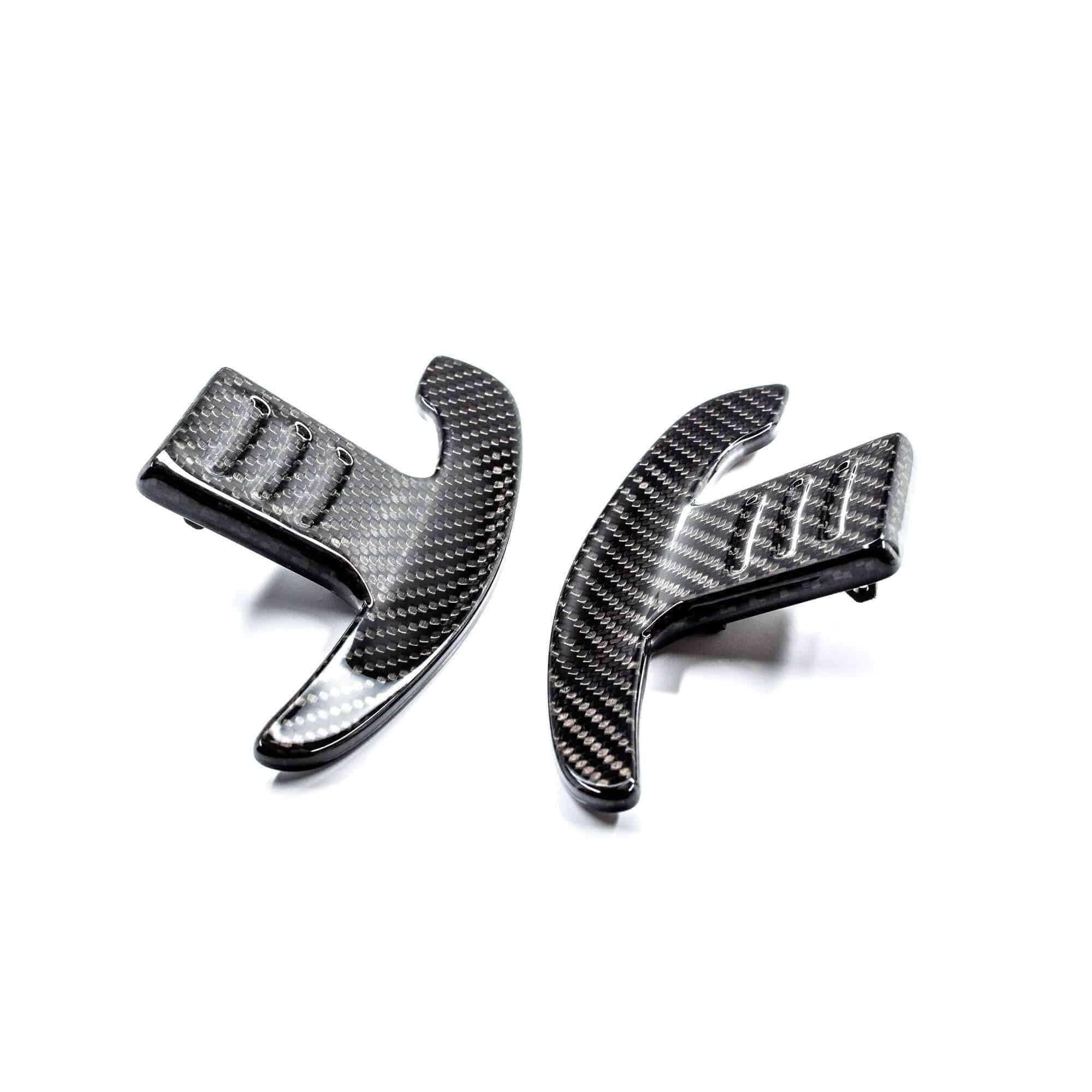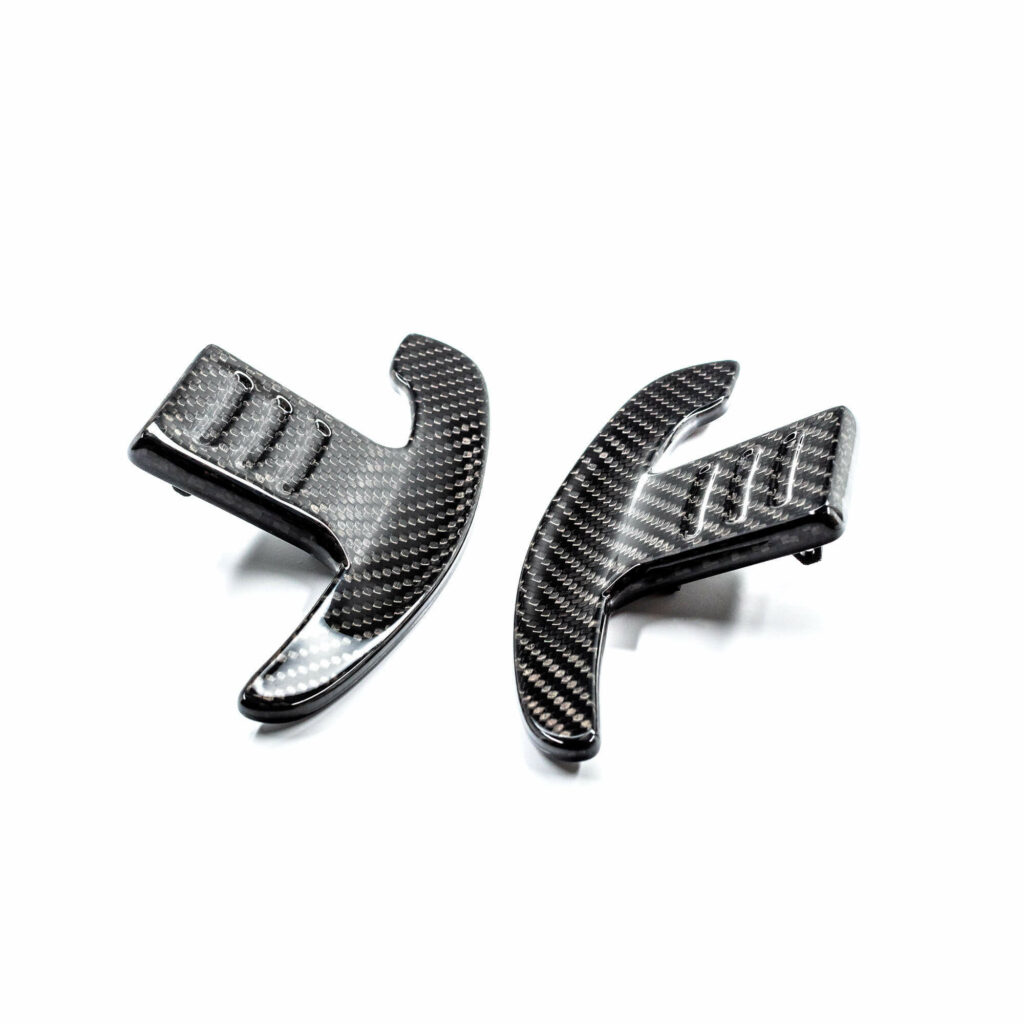 These shifters are currently in pre-order phase and will be available in February 2021. They are available with 2 options: with red or white +/-.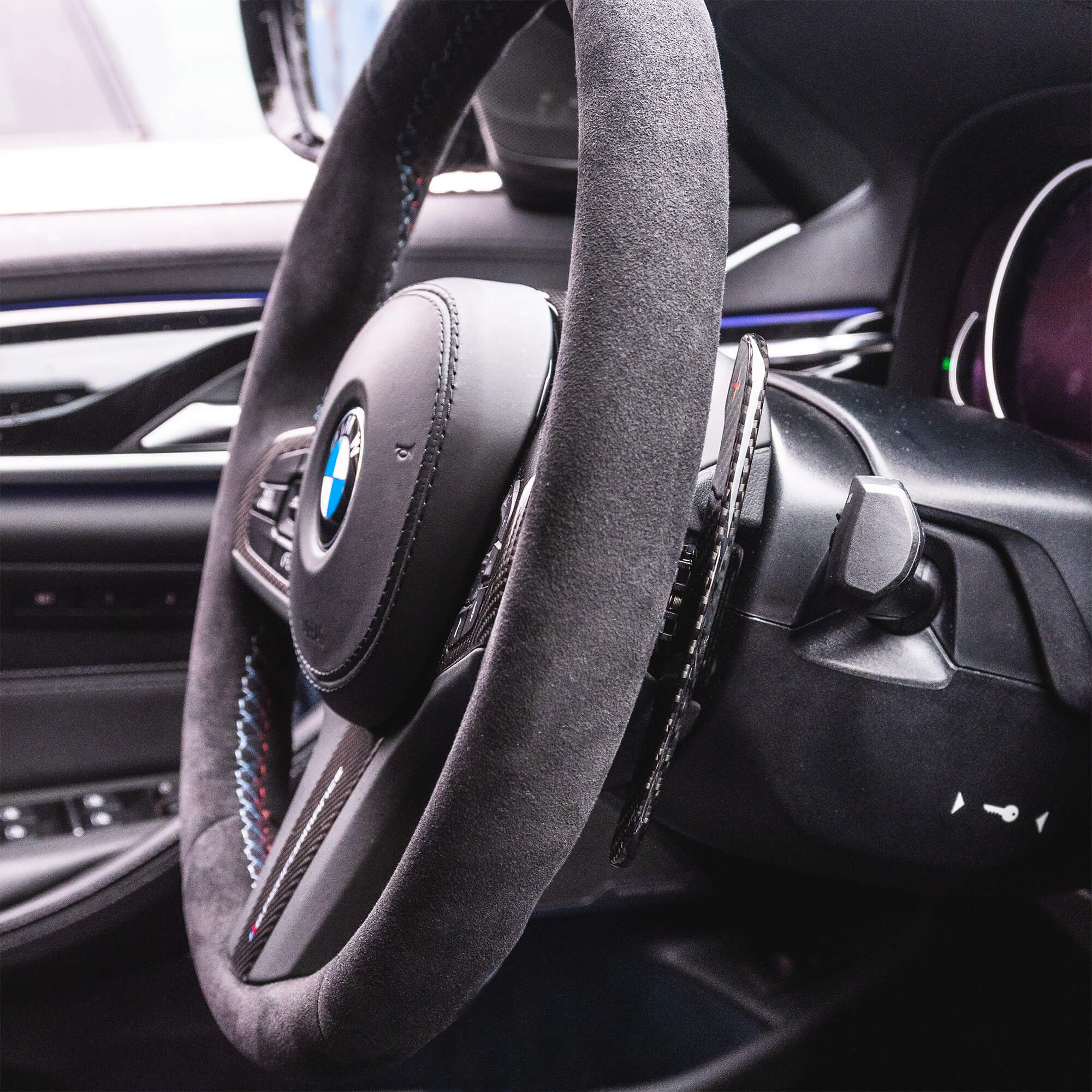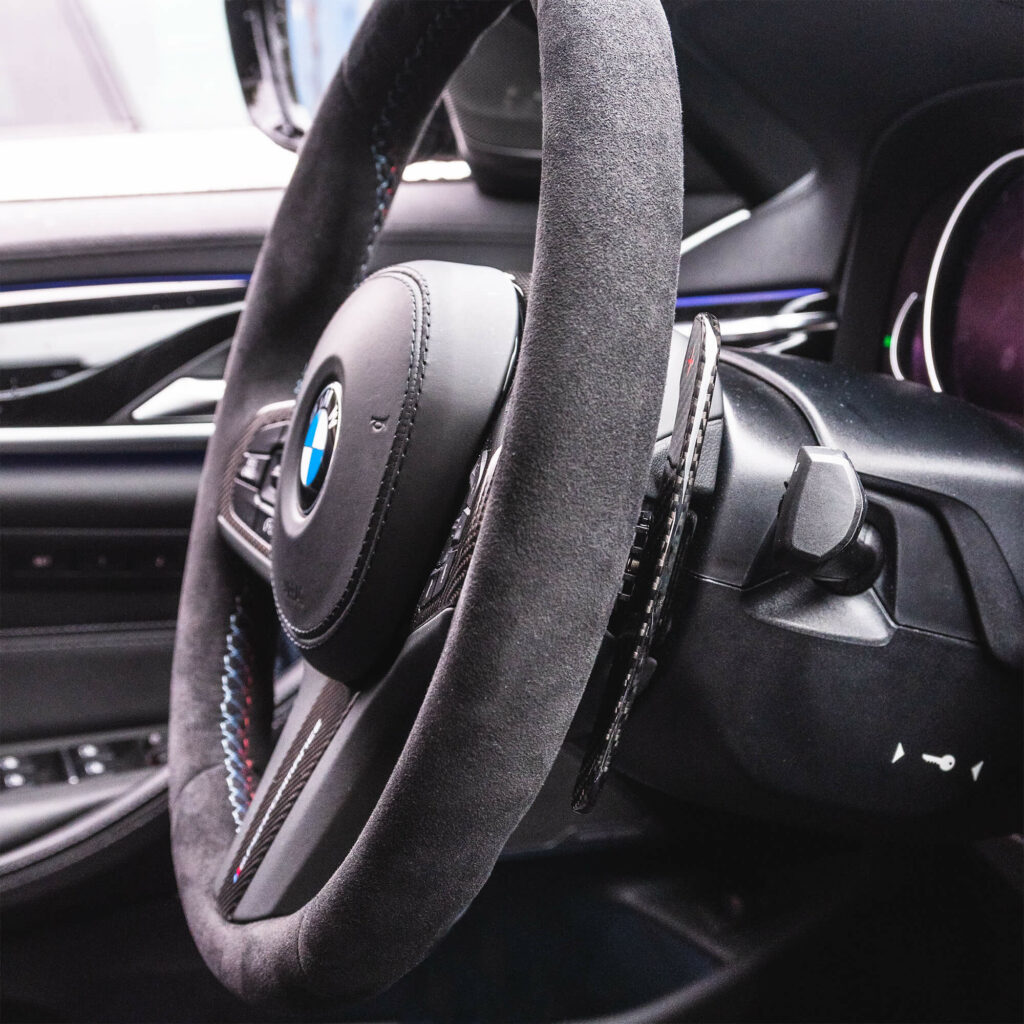 Follow us on Social Media (on Instagram, or on Facebook) to learn more about these beauties.